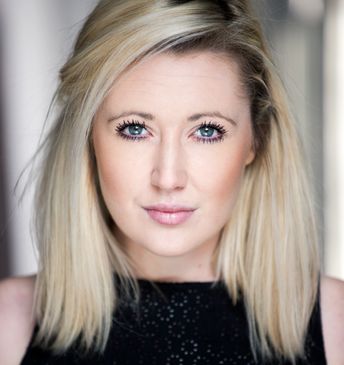 Melissa Johns
Melissa is an actor who works in both TV & Theatre. She trained at East 15 Acting School and is most known for playing Imogen Pascoe in Coronation Street, Sadie Moore in The Interceptor and Hannah Taylor in BBC One's "LIFE" written by Mike Bartlett. Other credits include – FLACK, In The Long Run, SILK, Casualty, I Hate Suzie, to name a few. Theatre credits include – OthelloMacbeth at Lyric Hammersmith & HOME, One Flew Over the Cuckoo's Nest at Sheffield Crucible, The Prize at Live Theatre and Graeae Productions. Melissa has recently been named as one of BAFTA's 21 Elevate Actors 19/20. She is also currently creating her autobiographical show SNATCHED with The Lowry Theatre as one of their associate artists. 
During her time at Drama School, Melissa represented East 15 during award season and went on to win the Laurence Olivier Award. She was one of the first physically disabled actors to win the award. Melissa has been running drama workshops for the past 11 years for children and young people both with and without disabilities. She created Quite Frankly Theatre & Scene Talent which both run drama and devising workshops. She worked at The Royal Free Hospital Children's School where she ran drama sessions with young people experiencing mental health difficulties and eating disorders. She gained a foundation in Multimedia Advocacy and was the first to use Wikisites as a way of helping young people with mental health difficulties to communicate and enhance self-advocacy.
Melissa was named Alumna of the Year for University of Essex (& East 15 Acting School). This was the first time the alumni award had gone to someone in the arts (it usually goes to science, politics, business). It was awarded by the Rt Hon John Bercow. Melissa won the JCI Ten Outstanding Young Persons of the World Award in the category "Children, World Peace & Human Rights" In 2018. She has also been nominated for "Actor of the Year" in the Diversity in Media Awards and was shortlisted for "Positive Role Model of the Year" in the National Diversity Awards 2018. Melissa is ambassador for Invisiyouth and Models of Diversity. 
'Good morning Britain' debate – 
https://www.itv.com/goodmorningbritain/articles/should-only-disabled-actors-play-disabled-roles-in-movies