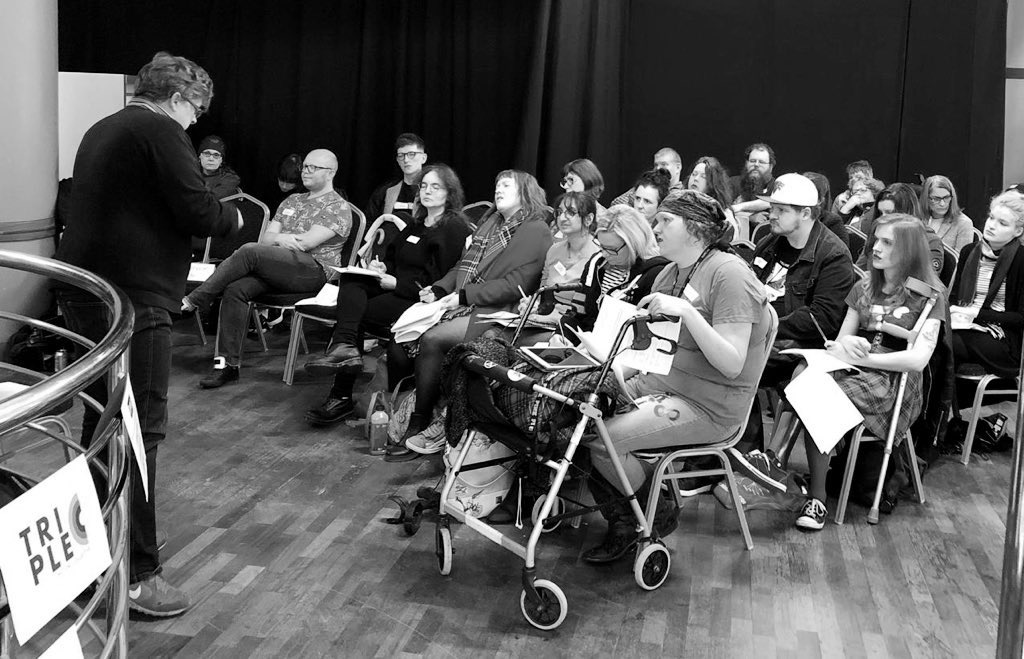 Writers' Initiative Programme
We believe that a key component of improving representation of stage and screen is to increase the number and quality of disabled writers working in our industry. We had so many fantastic writers attending DANC events regularly that we set up a programme to reach out to our writers at various levels. This programme was initiated by a kind offer from the wonderful Debbie Oates and Ben Tagoe, who both write for TV, theatre and radio, to mentor 8 experienced disabled writers for a year. They have supported these writers to produce spec scripts and learn more about pitching within the industry.
In addition, we offer a series of masterclasses, networking events, Q&As, workshops and rehearsed readings for writers that would like to develop their craft further and connect with opportunities around the north west.
We also run beginners' writing workshops which are perfect for new writers as well as those with stories and ideas who don't necessarily want to go down the writing path. 
We have had great interest from TV production companies and theatres, including The Lowry, The Royal Exchange, BBC Writersroom, Lime Pictures and LA Productions.
The first round of mentoring came to an end on 4th December 2020 with our Writers' Showcase, featuring rehearsed reading of extracts from our disabled writers' spec scripts. Go to our Youtube Channel to see more Writers Showcase Event 2020
We are currently exploring running this programme again in 2021.