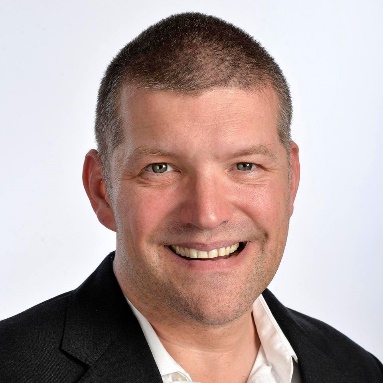 Laurence Clark - Chair
Over the last few years Laurence has built on his work as a writer, performer and award-winning stand-up comedian to start working as a screenwriter and playwright. He has developed his confidence and skills through attending training / mentoring programmes and work placements within the industry. He has completed the New Writing North Significant Ink training and the BBC Scripted Disability Mentoring and Training Scheme. Laurence has also completed placements as a story-liner on Hollyoaks and Coronation Street. An aborted pilot script for his sitcom Intolerable about two inept equality and diversity trainers was commissioned by Channel 4 and developed with Objective Fiction. He has also written a treatment for a thriller called Help, about a disabled couple whose support worker turns on them, which is in paid development with Lime Pictures. He wrote a short comedy film, Tick Box about a shopkeeper who takes equal opportunities monitoring way too far for 104 Films. It was released with 4 other films as Magic Hour 4 and premiered at the Edinburgh International Film Festival 2017. His first play, Cured, about a group of young disabled people who rebel whilst on a pilgrimage to Lourdes, won an Unlimited R&D commission and is currently being developed with Birds of Paradise Theatre Company and Liverpool Royal Court. Laurence also wrote additional material and performed in Birds of Paradise's critically acclaimed play Purposeless Movements about 4 guys with cerebral palsy at last year's Edinburgh International Festival. 
Laurence is passionate about the medium of television drama. It has the power to move people and change minds en masse, enabling large numbers to see the world from different perspectives. When television drama hits a chord with the general public, as often happens, it provokes large sections to discuss and explore issues that they would otherwise never encounter. However, as a disabled person, he gets frustrated with many of the portrayals of people like himself that he watches on screen. Whilst undoubtedly they are beginning to improve, all too often disabled portrayals exhibit well-trod stereotypes or ignore the day-to-day realities of living with an impairment. He believes this is down to a lack of knowledge on the part of the writers and a lack of disabled screenwriters currently working in the industry. He feels he has much to offer as a screenwriter through his personal experience and his wider knowledge of disable people's lives gained through his Disability Studies MA. Laurence has also worked as a freelance consultant in the voluntary / health and social care sector in the past; and has been a board member for other organisations such as DaDaFest.