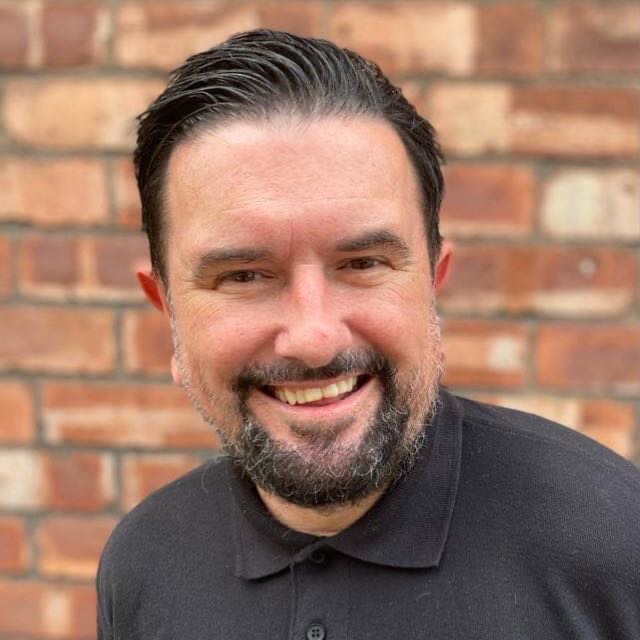 Ged Mulherin
Ged is a drama workshop leader/facilitator and a co-founder of TripleC. He trained as an actor at The Arden School of Theatre. He has worked extensively in theatre in education and role play work both as an actor and workshop facilitator. Ged has been involved in creative development work and training for many companies throughout the UK. For eight years he held the position of regional trainer for Living Ventures where he trained and developed established and upcoming employees in self-confidence building and life skills for use in the workplace. Before his work with TripleC he jointly ran Ziggy Production where he directed and wrote several projects as well as working for the publicity and marketing department. Ged has also worked as a creative advisor and access worker for Big House. His work in theatre in education spans over 2 decades with companies including Channel Four Schools, Contact Theatre, and Cragrats. He has a wealth of role play experience working for Greater Manchester Police, NHS and Greater Manchester Social Services.
As an actor Ged's television credits include Coronation Street, Fat Friends, Dalziel & Pascoe and City Central. He has also appeared in several training video as well as commercials for Ericsson and Blackhouse. Radio credits include Tinsel Girl for BBC Radio 4 and voice overs for Key103 and Signal FM. 
Ged worked alongside award winning playwright Jim Cartwright writing, creating and devising an original piece of drama titled The Love Inn that was showcased at The Palace Theatre, Manchester. Ged also works as a professional storyteller at Zarts & runs drama based story workshops for children of all ages throughout Greater Manchester. As a creative he also designs hand crafted gift cards that he sells in a selection of local gift shops & markets.