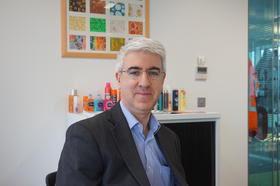 Brandon Leigh - Board Member
Brandon Leigh is the former Chief Financial Officer of PZ Cussons Plc, an international consumer goods business operating in Europe, Asia, Africa and the US, where he retired from the board in June 2019 after 21 years.
Brandon now spends his time on non-executive director and interim roles utilising his commercial and finance experience.
Brandon is a strong believer in giving back to the community through voluntary roles. In addition to his role with TripleC, his current voluntary roles include trustee and chair of the appeal board at Seashell Trust and community first responder for North West Ambulance Service. Brandon was previously deputy chair and audit chair of the Halle Orchestra.
Inspired by his work for the ambulance service, Brandon has qualified as an adult and paediatric first aid instructor and runs a first aid training business under the brand First Aid Five (www.firstaidfive.com).
Brandon lives in Wilmslow with his wife, Michelle, and has two daughters.